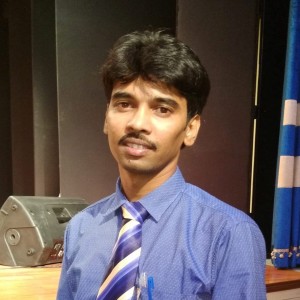 Arup Mallick
M.Tech (CSE) B.Tech (CSE)
Experience: 15 Year 10 Months
Master of Computer Application
About
Master of Computer Application(MCA)is the two years master degree program approved by AICTE.The objective of our course is to train students with state of the art skills of technologies and imparting in-depth and thorough knowledge with application specific approach. Students after passing MCA course,can either go the industry track with good skill sets of the modern trendy technologies or move to Academic domain with the good research interest or persue any sort of higher studies.The MCA department in RERF helps students to be groomed up technologically for landing in professional world with practical knowhows.Extensive traning of different technologies with their real life application and associated project works in RERF make the students confident enough to start their carrier with new dimension.

HOD Message
Welcome to the Department of Master of Computer Application at Regent Education and Research Foundation group of Institutions.Our department strives towards excellence in the field of computer applications. The department has highly skilled and knowledgeable faculty members as well as an abrasive computer lab. Our Department has committed and dedicate through our teaching and good learning environment for the student enhancement. The department often holds a variety of workshops, conferences, and seminars.The students of Master of Computer Application have been recruited by renowned companies like TCS, Wipro, HCL,IBM,CTS, etc.

Integrated Campus
Bara kanthalia, Barrackpore, Telini Para, Kolkata - 700121
Phone: 03330085434 & 03330085433
Web: www.rerf.in
Copyright © 2023 RERF Group of Institutions.