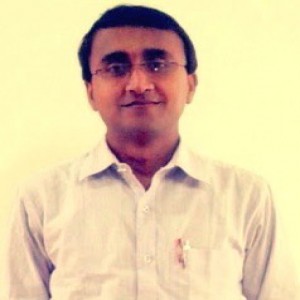 Suprovat Basu
MBA(HR,Marketing), M.A.(English), Post Graduate Programme (PGP) in Business Practices and Corporate Leadership
Experience: 12 Year 6 Months
Master of Business Administration
HOD Message
Dear Students, Welcome to Regent Business School (RBS), a business school that is not only known for its academic excellence but also for its vibrant culture and being different from the rest. RBS is known for student driven activities and industry driven academics.RBS, sets you apart and helps you to carve a niche, to think rationally, and do things beyond convention. At RBS, we believe in nurturing talents to turn into great performers in life and career. We do not believe in teaching bookish knowledge but in delivering academic excellence and real life knowledge and reinforce them with hands-on practices to develop the best of professional and personal skills in you to make you successful in life and career. Both the curriculum-specializations and teaching methodologies are contemporary, dynamic, career and industry-focused to prepare you for the best of the career opportunities. Reach out for the best, be a part of it, let others follow. Assuring you the best.

About
Regent Business School (A constituent of Regent Education and Research Foundation, approved by AICTE and affiliated to WBUT) was established with a view to commit to being the best MBA institute in Eastern India. Since inception, through its commitment to excellence and to raise its standard of education as a college of management, it has acquired more than a name for itself.
The institute is committed to impart the highest quality of education and exposure to help develop the next generation of business leaders with an international outlook and capability of adapting to change. By introducing new specialization areas in MBA and PGCM (Post Graduate Certificate in Management) and adopting innovative pedagogic approach the institute has been constantly working to develop professionals who are committed to their personal and professional endeavors and have the vision, courage and dedication to initiate and manage change. For carving an industry ready professional, the Institute has well-qualified and experienced faculties which are supplemented by visiting faculties and guest speakers from reputed management institutes and corporate.
Regent Business School (RBS) imparts management education with three broad objectives of quality management education i.e. acquiring knowledge, development of skills, and competence. To achieve these objectives management course curriculum has been designed with the latest, reflecting contemporary developments in different specialization areas of management. Students are taught by the competent and committed faculty well experienced to teach these subjects. The course are delivered through a slew of modern teaching techniques such as Case Study Method, Lecture Method, Seminars, Field Visits, Group Projects, Role-Playing, Experiential Learning and Simulated Exercises to give the students an opportunity to learn by doing and personal involvement.
We strongly believe business today should be viewed in a global perspective. Accordingly, our future business leaders are provided multiple opportunities to develop these internationally applicable skills through interaction with highly distinguished faculty, study tours, industry visits, extensive corporate interaction, personality development & corporate communications programs.

Integrated Campus
Bara kanthalia, Barrackpore, Telini Para, Kolkata - 700121
Phone: 03330085434 & 03330085433
Web: www.rerf.in
Copyright © 2023 RERF Group of Institutions.