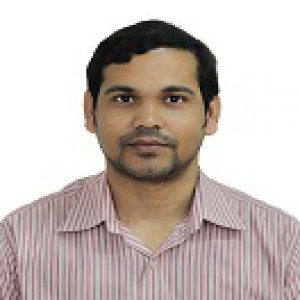 Amartya Ghosh
M.Tech,B.Tech
Experience: 12 Year 1 Months
Computer Science & Engineering
HOD Message
I am glad to inform that, Computer Science and Engineering is one of the major disciplines being offered in this college since the outset of this college, in the year 2009. The department is equipped with a number of laboratories to cater the need of laboratory courses. Hope, the department will continue to show excellence in future.

About
The Department of Computer Science & Engineering is at the forefront of turning out software engineers with a high degree of technical expertise. It fosters the innovation and breadth of vision necessary to excel in the blooming software industry. The experienced faculty exposes budding computer engineers to a rigorous and exhaustive curriculum designed to bring out the best in them and to keep them in touch with the latest state of the art technology. Besides imparting theoretical knowledge, the emphasis is on hands-on training and overall development of the individual personality. Equal importance is given to the classroom learning which is meant primarily for conceptual inputs. The teaching program has been devised keeping in view the need of a close interaction with the industry. The department has excellent computing facilities which include latest technology based computer systems, scanners, servers, multimedia kits, Indy Graphic workstations, etc. The Computer Laboratory maintains adequate number of computers and peripherals of latest configurations for teaching and research work.

Integrated Campus
Bara kanthalia, Barrackpore, Telini Para, Kolkata - 700121
Phone: 03330085434 & 03330085433
Web: www.rerf.in
Copyright © 2023 RERF Group of Institutions.