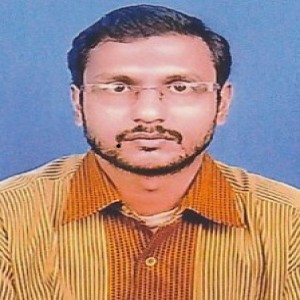 Dr. Suman Kumar Dey
Ph. D. (Engineering) , M.Tech(Electrical power),B.Tech(EE).
Experience: 15 Year 1 Months
Electrical & Electronics Engineering
HOD Message
ELECTRICAL AND ELECTRONICS ENGINEERING is a very important branch of engineering, which has immense scope in practical and applied fields. One of the most advantages for studying in this branch is that the students will be eligible for getting the job in both the fields like Electrical as well as Electronics engineering and we are very happy to provide this stream for giving the combined effects of Electrical and Electronics Engineering among the students since 2009. The students get ample scopes to learn the theoretical part of the subject from the enthusiastic, Knowledgeable and competent faculty members of the department. Besides, they get enough scope for their hands-on training and practice in the practical classes in the well-equipped labs of the department. I take this opportunity to welcome all aspiring undergraduate Electrical and Electronics Engineering students to Electrical & Electronics Engineering Department of Regent Education & Research Foundation.
About
The Department of Electrical and Electronics Engineering (EEE), is one of the oldest departments at RERF. The department has well qualified; passionate and dedicated staff most of who are engaged in path breaking research and development. The Course at the department, is a healthy amalgam of power engineering, Electronics and Computers; compressive and in keeping modern trends of EEE education. Course pattern at the Department is revised periodically to keep the students up to date with recent trends and keeping them abreast of the shifting technological paradigms making them future and industry ready. The students are required to undergo quizzes in addition to assignments. They are evaluated on regular basis there by making the course learning and just not grade oriented.

Integrated Campus
Bara kanthalia, Barrackpore, Telini Para, Kolkata - 700121
Phone: 03330085434 & 03330085433
Web: www.rerf.in
Copyright © 2023 RERF Group of Institutions.